Swissgames presents:
The new EKZ Dobble.
Customized entirely with the EKZ colours, this new Dobble will not be found on the market. No way 🙂
A great collaboration between EKZ and Swissgames have allowed this magnificent achievement.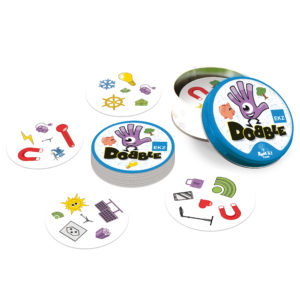 A few words about EKZ: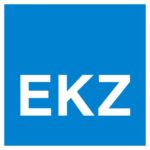 "We are proud of the high-quality supply of electricity to Switzerland's largest economic area. We will continue to do everything in our power to ensure this in the future.
The company
We employ around 1400 people, including 139 apprentices. Our products, services and processes are constantly geared towards easing the burden on our customers. As an independent company under public law, we are wholly owned by the Canton of Zurich.
Our distribution network, with a total length of almost 15,000 kilometres, is characterised by a high quality of supply. As a result, as a customer you benefit from an above-average, secure and reliable supply of electricity."